July 10, 2023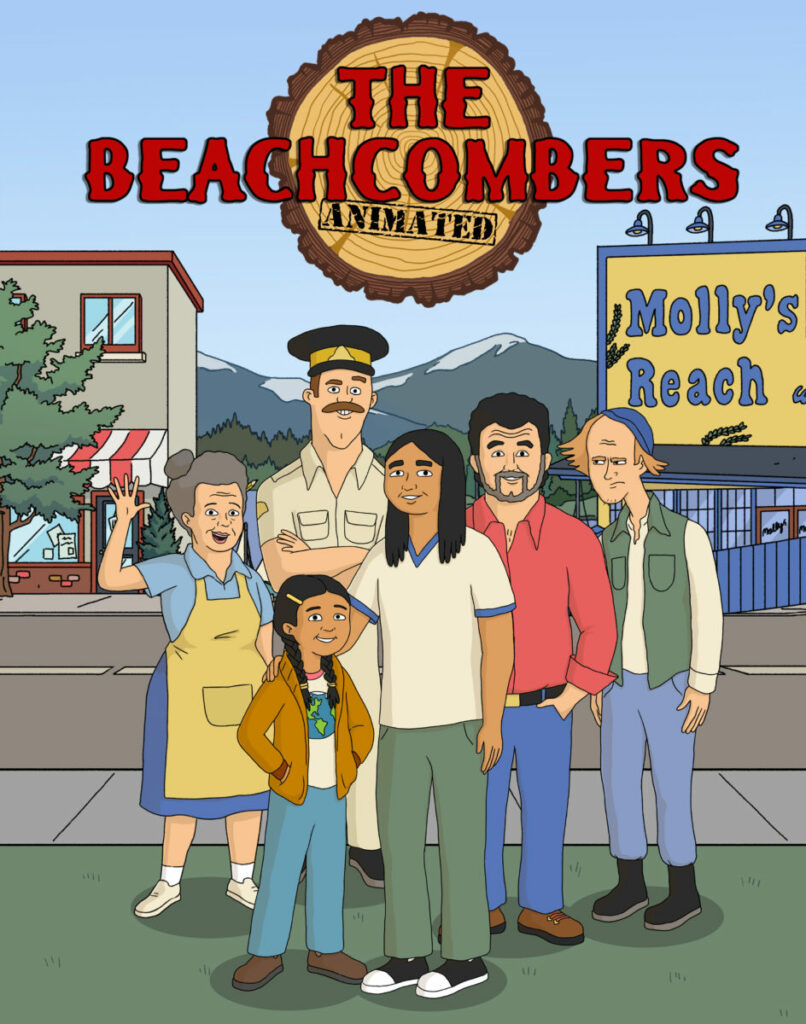 Vancouver, BC's Slap Happy Cartoons Inc. has inked a deal with industry veterans Blair Peters and Nick Orchard to develop, finance and produce The Beachcombers Animated, a new 2D series reimagining the Canadian television classic.
"We're thrilled to combine our animation expertise with Blair and Nick's passion for storytelling to bring the timeless charm, comedy, and adventure of The Beachcombers to a new generation of fans," says Greg Sullivan, Partner at Slap Happy Cartoons. "We look forward to updating the classic series in a way that doesn't shy away from the real issues we face today, but with humor and heart. The timing is right for another Canadian hit series in the vein of Schitt's Creek and Corner Gas."
Peters and Orchard announced last fall that they had acquired the rights at an event in Gibsons, BC at Molly's Reach, the café featured in the original series. The event coincided with the 50th anniversary of The Beachcombers, one of the most successful Canadian television series of all time. The half-hour family comedy/adventure series ran on CBC television for 387 episodes over 18 seasons from 1972 to 1990. Ahead of its time, the series featured Indigenous characters and storylines, and often dealt with subject matter involving preservation of the land.
The original Beachcombers was licensed to over 35 countries worldwide, was a hit in the U.K., Australia and Germany, and was versioned into numerous languages.
"After Nick and I acquired the rights, the next step was to find an animation studio that could help us develop the series," notes Peters. "Slap Happy was really a no-brainer, as I had previously worked for many years with the principals Kathy Antonsen, Greg Sullivan and Josh Mepham at Studio B Productions on Canadian classics such as Yvon of the Yukon and Being Ian, both of which went on to sell well internationally and garner awards. With the help of some talented folks at Yeti Farm Creative in Kelowna, BC we came up with a killer pitch deck, and we're excited about Slap Happy pitching it soon."
Original Article: https://www.animationmagazine.net/2023/07/slap-happy-cartoons-boards-the-beachcombers-animated-reboot/